Homebound Publications Poetry Prize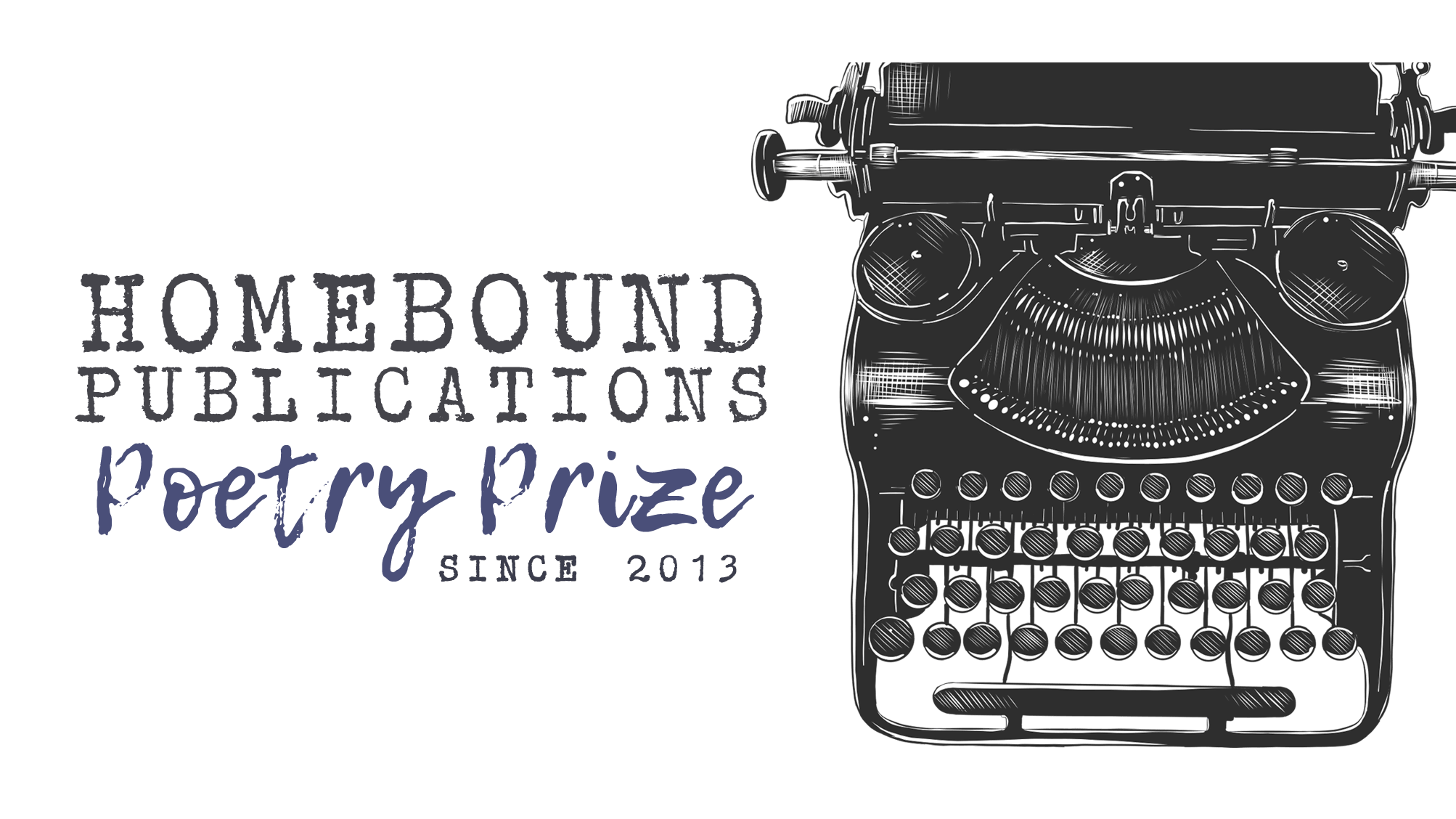 Details about the 2021 Poetry Prize: Deadline for entries is May 31st, 2021. On July 30, 2021 we will announce one winner from the entries as well as a finalist and honorable mentions. The winning manuscript will be published by Homebound Publications in 2022. While there is no cash prize at this time, the winning author will be offered a generous royalty contract. The winning author/book will also receive a feature spread in Homebound Publication's biannual magazine, The Wayfarer.
The winner and finalist(s) will be published in paperback and eBook formats. Our books are distributed through PGW and are available through wholesale outlets such as Baker & Taylor and Ingram as well as retail outlets such as Amazon, B&N, Target, and indie bookstores across the country.
To enter, submit a manuscript between 48-75 pages in length (front and back matter are not counted) by May 31st, 2021. The entry fee is $25.00.
The editorial staff at Homebound Publications will judge the contest. The contest is not judged blind.
All entries will be considered for publication. We routinely publish manuscripts that are chosen for honorable mentions.
Entry Guidelines & Eligibility
To enter, the poetry collection must be previously unpublished.
A limited number of individual poems may have appeared in print or online but the poet must hold sole rights to the work.
Only authors who currently reside in the United States of America may enter.
Manuscripts must be in English.
Multiple entries by a single author are wel­come but a sep­a­rate entry forms and fees must be paid for each entry.
The manuscript must be no less than 48 and no more than 75 pages in length.
Deadline for Entries is May 31st, 2021. The winner will be notified privately of their win by July 15, 2021.
Employees and authors of Homebound Publications and its divisions are not eligible.